In conjunction with Earth Day, mom and I had a chance to visit Ladybird, an organic farm tucked away 30km from the city centre in Broga. The educational day-out hosted by European organic skin care brand, Melvita, was a family affair where guests brought along their spouse, children & parents to learn more about organic farming.
Our outing began with a tour around the vast farm with owner, David (who was an accountant by profession) as our guide. Being a strong advocate of organic farming, David passionately explained the process of organic farming from using good quality soil & water to non- chemical fertilization. He also addressed the misconceptions that some may have about organic farming as well as the health benefits of consuming organic fruits and vegetables.
After the tour, we experienced planting our very own organic Aloe Vera plant which we got to take home. Finally, after witnessing the meticulous process of planting, growing & harvesting the organic vegetables, we enjoyed a healthy buffet spread of dishes with vegetables plucked fresh from the farm.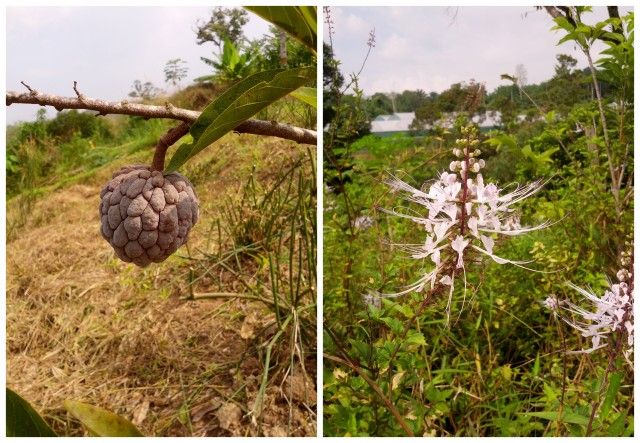 David runs a unique business from his farm where he offers a subscription service for fresh organic fruits & vegetables that are delivered right to your doorstep weekly. While the first selection of fruits & vegetables are random, you may subsequently customize your subscription with your favorite fruits & veggies, provided that they are available. They deliver free to most areas in the Klang Valley. For more info, you may contact 016-7113863 or 016-6747747